Faculty & Staff
< Back to list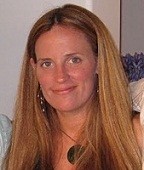 Rachel W Kallen
Title: Associate Professor Psychology Co-Director, UC LEAF
Office: 4150B EDWARDS 1 Edwards Center
Tel: 513-556-5518
Email: rachel.kallen@uc.edu
Dr. Kallen investigates the cognitive, emotional, and behavioral consequences of living with devalued or stigmatized identities. Her applied research interests focus on broadening participation for underepresented groups at all stages of the STEM pipeline. Her teaching interests include social psychology, the psychology of stigma, and undergraduate and graduate level research methods and statistics.
Research Information
Research Support
(Co-PI), Ono, Santa; Kallen, Rachel; Furst-Holloway, Stacie; Jacquez, Farrah M.; Hardcastle, Valerie G., Leadership, Empowerment, and Advancement for STEM Women Faculty (LEAF), National Science Foundation. (HRD-1209169), $3,749,336 . 09-2012. Status: Active.
(PI), Richardson, M.J., Kallen, R.W., Saltzman, E., Harrison, S.J., & Schmidt, R.C., Modeling the Behavioral Dynamics of Social Action and Coordination, National Institutes of Health. (MH094659), $1,450,896. 05-2013. Status: Active.
(PI), Kallen, Rachel; Kloos, Adelheid , REU Site: Research Experiences for Undergraduates in Complex Psychological Systems , NSF. (SMA-1263142 ), $255,714.00. 02-2013. Status: Active.