Faculty & Staff
< Back to list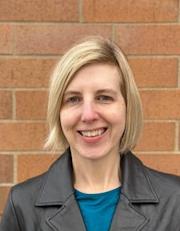 Laura D. Jenkins
Title: Professor of Political Science, Faculty Affiliate Women's Gender and Sexuality Studies and Asian Studies
Office: 1114 Crosley Tower
Tel: 513-556-3308
Email: laura.jenkins@uc.edu
Laura Dudley Jenkins' research focuses on social justice policies in the context of culturally diverse democracies, including India, Indonesia, South Africa, and the United States. Her current research is on historical and contemporary mass conversions and the politics of religious freedom in India. Her forthcoming book, Leaps of Faith (Penn Press 2019), reveals how "religious freedom" arguments and laws have actually undermined the religious freedom of women, lower castes, and religious minorities. As President of the South Asian Muslim Studies Association, she works to connect scholars from different disciplines and regions to create conference panels and exchange ideas. She is on the Executive Council of APSA's Religion and Politics Section. 

Jenkins' book Identity and Identification in India: Defining the Disadvantaged (Routledge, 2003, 2009) examines competing demands for affirmative action on the basis of caste, religion, class, and gender and the ways the government identifies recipients through the courts, census and official certificates. Her research as a Fulbright New Century Scholar in South Africa and India resulted in Affirmative Action Matters: Creating Opportunities for Students Around the World, co-edited with Michele S. Moses (Routledge 2014).

In her articles, she analyzes religious freedom and conversion, competing minorities' claims for affirmative action, colonial and contemporary government anthropology, the role of social science in anti-discrimination law, reserved legislative seats for women, and the role of culture and the arts in sustainable development. Her book chapters examine religious family law, mass religious conversion as protest, comparative affirmative action, minority rights, historically Dalit colleges, and anxious secularism. In addition to two Fulbrights, she has received fellowships from the Dartmouth Humanities Center and the United States Institute of Peace.

Select publications:
Affirmative action matters: Creating opportunities for students around the world. (with Michele S. Moses). New York: Routledge, 2014.
http://www.routledge.com/books/details/9780415508070/
Coauthor of the following chapters in Affirmative Action Matters:
With Michele S. Moses. "National vicissitudes in higher education affirmative action policies."
With Michele S. Moses, Christina Hong Paguyo, and Laurel Wei. "Assessing affirmative action programs on six continents."
With Kavita A. Sharma. "India: Beginning a new debate on reserved admissions for castes, tribes and 'Other Backward Classes.'"
With Rudi Kimmie. "South Africa: Affirming affirmative action through university alternate access programs."
With Michele S. Moses. "Affirmative action matters: Social justice in the era of diversity."
Identity and Identification in India: Defining the Disadvantaged.
London and New York: RoutledgeCurzon 2003, reissued in paperback by Routledge 2009.
http://www.routledge.com/books/details/9780415560627/
With Jenn Dye. "Women and Development." In Michael T. Snarr and D. Neil Snarr, eds.
Introducing Global Issues
(6th edition). Boulder: Lynne Rienner Publishers, 2016.
With Rina Williams. "Secular anxieties and transnational engagements in India." In Marian Burchard, Mattias Middel, and Monika Wohlrab-Sahr, eds.
Multiple Secularities Beyond the West: Religion and modernity in the global age.
de Gruyter, 2015, pp. 19-38.
Education
PhD, University of Wisconsin, Madison, Wisconsin, 1998 (political science).
MA , University of Wisconsin, Madison, Wisconsin, 1993 (political science).
BA, Lawrence University, Appleton, Wisconsin, 1991 (government and music).
Research Information
Research Support
(PI), Jenkins, Laura, Affirmative Action in India: Access and Equity in Higher Education through Reservation Policies., Department of State. (SRS 005166), $37,000.00. 03/01/2007 to 12/31/2008. Status: Active.