Sarah Jackson
Assistant Professor
Women's, Gender, and Sexuality Studies - Affiliate Faculty
Members - Associate Members
Members - Members
Anthropology - Tenure-Track Faculty
464 Braunstein Hall
513-556-5781
sarah.jackson@uc.edu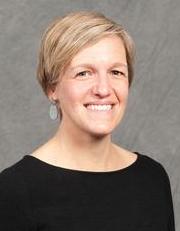 Professional Summary
Sarah Jackson is an anthropological archaeologist with a research focus on ancient Mesoamerica, and particularly Classic Maya culture. She received the PhD from Harvard University in 2005, and held positions at the University of New Hampshire and the University of Toronto before joining the Department of Anthropology at the University of Cincinnati in 2008.
Her work investigates issues of political hierarchy, identity production and ideas of difference, and cultural responses to change. Methodologically, she works at the intersection of text and the material record. Her doctoral work looked at the Late Classic Maya royal court as a critical political institution for disseminating shifting cultural ideals and responding strategically to changing pressures of the Late Classic era; as part of this research, she conducted excavations at the Maya sites of Piedras Negras and Cancuen in Guatemala, and also analyzed Classic-era hieroglyphic texts and historical linguistic information from the early Colonial era. This research is discussed in detail in her first book, which is under contract with University of Oklahoma Press.
She is now continuing investigations of power production and the role of central and secondary political centers in the Late Classic through excavations at the site of Say Kah, just outside of La Milpa, Belize, where she excavated in Summer 2009 and Summer 2011, along with Dr. Linda Brown (George Washington University) and graduate and undergraduate students from UC and GW.
Other thematic interests include: materiality (including the ways in which the material world is used to mediate social interactions and identities), investigations into ancient identities, indigenous political organization, and negotiation of culture change.


During the 2012-13 academic year, Dr. Jackson is a Taft Center Fellow.
Education
PhD, Harvard University, Cambridge, MA, 2005 (Anthropology [Archaeology]).
Courses Taught
ANTH 109 - Introduction to Linguistic Anthropology.
ANTH 305 - Maya Prehistory.
ANTH 325 - Identities and Material Culture.
ANTH 440 - Royal Courts of the Ancient New World.
ANTH 307H - Reading Maya Texts.