Brooke E Crowley
Assistant Professor, Stable Isotope Ecology, Quaternary Paleoecology
Environmental Studies - Affiliate Faculty
Anthropology - Tenure-Track Faculty
Geology - Tenure-Track Faculty
503 Geology-Physics Building
513-556-7181
brooke.crowley@uc.edu
www.agoraphotia.com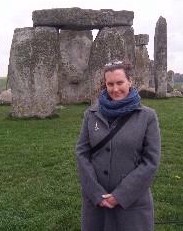 Education
Ph.D., UC Santa Cruz, 2009 (Ecology and Evolutionary Biology).
M.A., UC Santa Cruz, 2008 (Biological Anthropology).
M.S., UC Santa Cruz, 2005 (Earth Sciences).
B.A., Vassar College, 2002 (Geology).
Professional Summary
I use stable isotope biogeochemistry and radiocarbon dating to answer a variety of questions about modern and extinct mammal communities.

My main research interests include extinction, environmental and ecological consequences of human impacts, habitat transformation and conservation.