Craig Dietsch
Associate Professor --
Members - Full Members
Members - Members
Geology - Tenure-Track Faculty
615 Geology-Physics Building
513-556-2547
craig.dietsch@uc.edu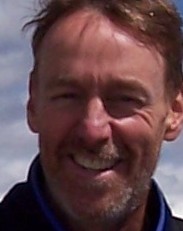 Education
B.S., Dickinson College , Carlisle, PA,, 1978 ( -- junior year at the University of Edinburgh, Scotland.).
M.S., Yale University, New Haven, CT,, 1981.
M.Ph., Yale University, New Haven, CT,, 1981.
Ph.D., Yale University, New Haven, CT,, 1988.
Professional Summary
Dr. Dietsch has wide-ranging interests and expertise centered on understanding the evolution of mountain chains, from crustal tectonics and petrology to landscape evolution. He has current projects, all involving fieldwork and both M.S. and Ph.D students, in the Himalaya of northern India, the eastern Pyrenees and the Catalan Coastal Ranges of northeastern Spain, the Appalachains in western New England, and southern California. Current research projects in these field areas are centered on a variety of topics: linking bedrock exhumation to fluvial incision in the Himalaya, understanding the nature of basement rocks and the early phases of orogeny they record in the Variscan chain in southwestern Europe, testing geodynamic models of migmatite domes, and in southern California, understanding the generation of alluvial fans and how they may record tectonic and climate signals.

Dr. Dietsch's breadth of research interests is reflected in his teaching: he currently teaches courses in physical geology, mineralogy and petrology, tectonics, and a freshman seminar on the evolution of mountains.

Since 2009, Dr. Dietsch has been the Director of Graduate Studies in the Department of Geology.
Research Interests
"...Geologists, in their all but closed conversation, inhabit scenes that no one ever saw, scenes of global sweep, gone and gone again, including seas, mountains, rivers, forests, and archipelagoes rising in volcanic violence to settle down quietly and then forever disappear — almost disappear. If some fragment has remained in the crust somewhere and something has lifted the fragment to view, the geologist goes out with his hammer and his sandwich, his magnifying glass and his imagination [and his mass spectrometer and his ion probe], and rebuilds the archipelago."
— from John McPhee's Basin and Range [with only a slight addition]
My research interests center on understanding the life history of mountain chains: from their inception as volcanic island arcs, for example, to their exhumation and the formation of high-elevation, Himalayan landscapes. This career-long odyssey has led me through the realms both large and small: mesoscopic structural geology, mineralogy and mineral chemistry, regional geology, igneous and metamorphic petrology, igneous geochemistry, tectonics, 40Ar/39Ar, U-Pb, and (U-Th)/He geochronology, and tectonic geomorphology. My principle interest is to integrate geochronology and tectonics, and more recently, tectonics and geomorphology. I currently have field-based projects in the Himalaya of northern India, in northeastern Spain (the Catalan Coastal Ranges and the eastern Pyrenees), southern California, and in the western New England Appalachians. In the lab, my students and I use a variety of instruments, including most recently the electron microprobe lab at the University of Massachusetts for in situ Th-U-Pb dating of monazite and the USGS/Stanford SHRIMP-RG ion probe for U-Pb dating and trace element geochemistry of zircon.
Part of my current research is focused on quantifying rates and magnitudes of landscape evolution in the Himalaya of northern India in collaboration with my colleague Lewis Owen and our students. We are determining (U-Th)/He ages of apatite (in collaboration with Jim Spotila of Virginia Tech) along vertical transects to determine the ages and rates of recent bedrock exhumation and surface exposure ages of strath terraces using terrestrial cosmogenic nuclide dating to determine rates of fluvial incision and quantify temporal and spatial relations among rock uplift, surface uplift, and exhumation. Our research group has on-going, funded projects in the Himalaya of northern India and western Tibet.
Another current project is testing geodynamic models of early- or pre-Variscan deformation, metamorphism, and exhumation recorded in the Catalan Coastal Ranges of northeastern Spain, southeastern France, and the Pyrenees. The overall approach is to integrate petrologic data and thermochronology of high-grade basement gneisses and metapelites, U-Th-Pb dating of monazite, and U-Pb zircon geochronology of syn-orogenic conglomerates and a variety of intrusive rocks. The goal of this project is to further understand the early stages