Heather L Norton
Assistant Professor, Director of Undergraduate Studies
474 Braunstein Hall
513-556-3594
heather.norton@uc.edu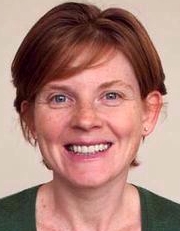 Education
PhD, Pennsylvania State University, 2005 (Anthropology).
MA, Pennsylvania State University, 2002 (Anthropology).
Professional Summary
I am a molecular anthropologist who explores the roles of natural selection and demographic processes in shaping modern human diversity. I seek to understand how various evolutionary forces have contributed to observed patterns of both genetic and phenotypic variation across the human species. I use skin pigmentation as a model trait for studying selection because of its easily quantified phenotype, well-understood physiology, and the large number of well-defined candidate loci that affect the trait. However, while the evolution of human pigmentation variation has been a specific focus of my research career, I am more broadly concerned with using a hypothesis-driven framework to understand the various ways that human populations have adapted to a diverse range of environmental conditions during and following their expansion out of Africa. The impact of these adaptations on modern human health and diversity is of particular interest to me.
Peer Reviewed Publications
Norton HL, Kittles RA, Parra E, McKeigue P, Mao X, Cheng K, Canfield VA, Bradley DG, McEvoy B, Shriver MD (2007). Genetic evidence for the convergent evolution of light skin in Europeans and East Asians. Molecular Biology and Evolution, 24, 710-722.
Lamason RL, Mohideen MA, Mest JR, Wong AC, Norton HL, Aros MC, Jurynec MJ, Mao X, Humphreville VR, Humbert JE, Sinha S, Moore JL, Jagadeeswaran P, Zhao W, Ning G, Makalowska I, McKeigue PM, O&apos, & Donnell D, Kittles R, Parra EJ, Mangini NJ, Grunwald DJ, Shriver MD, Canfield VA, Cheng KC (2005). SLC24A5, a putative cation exchanger, affects pigmentation in zebrafish and humans. Science, 310, 1782-1786.
Norton HL, Friedlaender JS, Merriwether DA, Koki G, Mgone CS, Shriver MD (2006). Skin and hair pigmentation variation in Island Melanesia. American Journal of Physical Anthropology, 130, 254-268.
Bonilla C, Boxill LA, Donald SA, Williams T, Sylvester N, Parra EJ, Dios S, Norton HL, Shriver MD, Kittles RA (2005). The 8818G allele of the agouti signaling protein (ASIP) gene is ancestral and is associated with darker skin color in African Americans. Human Genetics, 116, 402-406.
Makova K, Norton HL (2005). Worldwide polymorphism at the MC1R locus and normal pigmentation variation in humans. Peptides, 26, 1901-1908.
Shriver MD, Parra EJ, Dios S, Bonilla C, Norton H, Jovel C, Pfaff C, Jones C, Massac A, Cameron N, Baron A, Jackson T, Argyropoulos G, Jin L, Hoggart CJ, McKeigue PM, Kittles RA. (2003). Skin pigmentation, biogeographical ancestry and admixture mapping. Human Genetics, 112, 387-399.
Wagner JK, Jovel C, Norton HL, Parra EJ, Shriver MD (2002). Comparing quantitative measures of erythema, pigmentation, and skin response using reflectometry. Pigment Cell Research, 15, 379-384.
Book Chapters
Norton HL, Koki G, & Friedlaender JS (2007). Pigmentation and candidate gene variation in Northern Island Melanesia. In J. Friedlaender (Eds.), Population Genetics, Linguistics, and Culture History in the Southwest Pacific: A Synthesis (pp. 96-112). Cambridge: Oxford University Press.