Jeremy Koster
Assistant Professor
454 Braunstein Hall
513-556-0020
jeremy.koster@uc.edu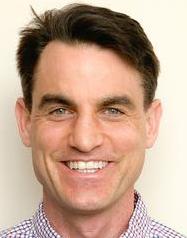 Education
Ph.D., Penn State University, 2007 (Anthropology).
Research Interests
Human evolutionary ecology, optimal foraging theory, hunting dogs, resource conservation, cooperation, Central and South American indigenous societies, behavioral observation methods, social network analysis, consensus analysis, mixed-effects modeling

Peer Reviewed Publications
Koster, J. M. 2008. Hunting with dogs in Nicaragua: An optimal foraging approach. Current Anthropology 49: 935-944. [Link]
Koster, J. M. 2008. The impact of hunting with dogs on wildlife harvests in the Bosawas Reserve, Nicaragua. Environmental Conservation 35: 211-220. [Link]
Koster, J. M. 2008. Giant anteaters (Myrmecophaga tridactyla) killed by hunters with dogs in the Bosawas Biosphere Reserve, Nicaragua. The Southwestern Naturalist 53: 414-416. [Link]
Koster, J. M. 2009. Hunting dogs in the lowland Neotropics. Journal of Anthropological Research 65: 575-610. [Link]
Tankersley, K. B., and J. M. Koster. 2009. Sources of stable isotope variation in archaeological dog remains. North American Archaeologist 30: 361-375.
[Link]
Koster, J. M., J. J. Hodgen, M. D. Venegas, and T. J. Copeland. 2010. Is meat flavor a factor in hunters' prey choice decisions? Human Nature 21: 219-242. [Link]
Koster, J. M. 2011. Hypothetical rankings of prospective husbands for female kin in lowland Nicaragua: Consensus analysis indicates high agreement and associations with wealth and hunting skill. Evolution and Human Behavior 32: 356-363. [Link]
Koster, J. M. 2011. On the Analysis of Risk-Sensitive Foraging: A Comment on Codding et al. Proceedings of the Royal Society, Series B: Biological Sciences 278: 3171-3172. [Link]
Koster, J. M. 2011. Inter-household meat sharing among Mayangna and Miskito horticulturalists in Nicaragua. Human Nature 22: 394-415. [Link]
Koster, J. M., and K. B. Tankersley. 2012. Heterogeneity of hunting ability and nutritional status among domestic dogs in lowland Nicaragua. Proceedings of the National Academy of Sciences 109: E463-470. [Link]
Koster, J. M., and M. D. Venegas. 2012. Learning aspects of subsistence hunting via a conformist bias could promote optimal foraging in lowland Nicaragua. Journal of Cognition and Culture 12: 203-222. [Link]
Walker, R., S. Beckerman, M. Flinn, M. Gurven, C. von Rueden, K. Kramer, R. Greaves, L. Córdoba, D. Villar, E. Hagen, J. Koster, L. Sugiyama, T. Hunter, K. Hill. 2013. Living with kin in lowland horticultural societies. Current Anthropology 54: 96-103. [Link]
Koster, J., M. Grote, and B. Winterhalder. 2013. Effects on household labor of temporary out-migration by male household heads in Nicaragua and Peru: An analysis of spot-check time allocation data using mixed-effects models. Human Ecology 41: 221-237. [Link]
Book Chapters
Koster, J. M., and A. J. Noss. Hunting dogs and the extraction of wildlife as a resource. Free-Ranging Dogs and Wildlife Conservation. Edited by Matthew Gompper. Oxford University Press. (forthcoming)
Other Publications
Koster, J. M. 2006. Assessing the sustainability of Baird's tapir hunting in the Bosawas Reserve, Nicaragua. Tapir Conservation 15: 23-28. [Link]
Koster, J. M. 2006. The use of The Observer 5.0 and a Psion handheld computer in a remote fieldwork setting. Field Methods 18: 430-436. [Link]
Koster, J. M. 2009. Costly signaling and consensus analysis. Anthropology News 50 (7): 54. [Link]
Koster, J. M. 2010. Informant rankings via consensus analysis: A reply to Hill and Kintigh. Current Anthropology 51: 257-258. [Link]
Koster, J. M. 2012. An extended comment on the analysis of risk-sensitive foraging among the Aché of Paraguay and a brief reply to Codding et al. University of Cincinnati Graduate Student Journal of Anthropology 4: 14-18. [Link]
Work in Progress
McElreath, R., and J. Koster. Using multilevel models to estimate variation in foraging returns: Effects of failure rate, harvest size, age, and individual heterogeneity.